If you do not consider yourself a candle enthusiast but want to enjoy the scents they offer, you can join the wax melt trend. They are scented pieces of wax that are wick-less and are melted in a warmer. In order to make wax melts, you need to know what to use, and this is where mica comes in. Can you use it to make wax melts? 
Mica can be used in wax melts easily because there is no wick to clog it up. It is highly recommended to add mica when the wax is entirely melted. Keep in mind that mica tends to sink down as the wax hardens, which may give a less appealing look.
Do you dream of creating your own beautifully scented candles that put store-bought ones to shame? Are you tired of feeling envious of those who effortlessly craft stunning candles for their homes or businesses? If so, we have the perfect solution for you! Candle Making 4 You™ is a comprehensive step-by-step guide that will turn you into a master candle maker – whether you're a complete beginner or an experienced hobbyist. This system will teach you everything you need to know to create candles that look professional and smell amazing.
To be able to answer this question, you first need to know what mica really is. Micas can offer flexibility and are known for being soft and relatively light. It is used for making wax melts but is not recommended for use to make candles. You can find out more about the use of mica in wax melts below.
Why Is Wax Melts Different From Regular Wax?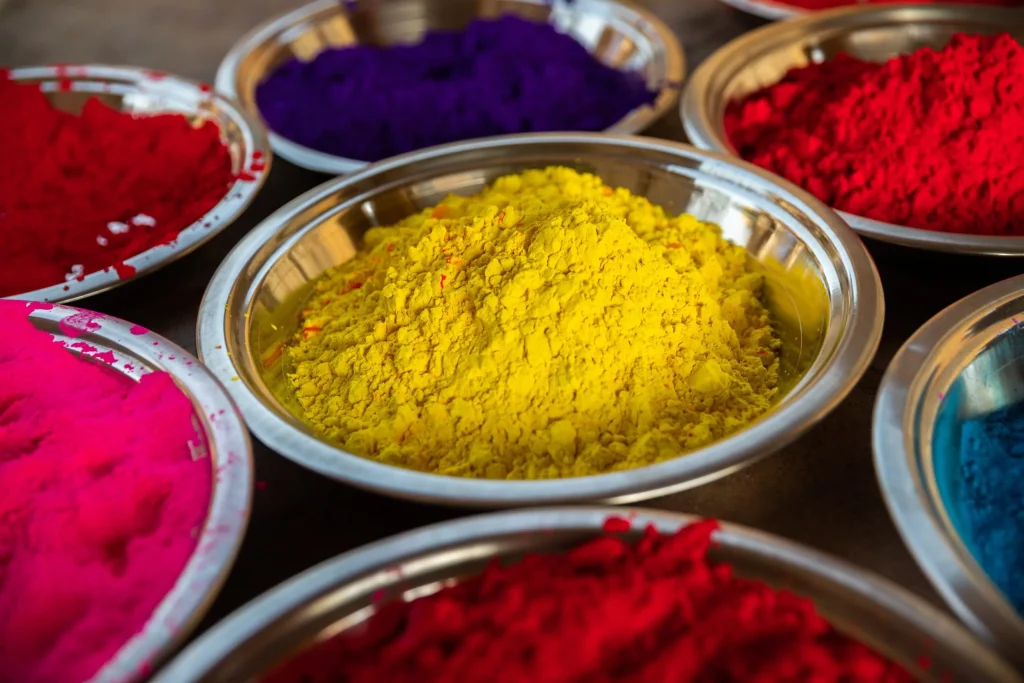 Wax melts are essentially scented wax, which you can find in different forms and are often called wax cubes or wax tarts. The main difference is that you require a wax warmer to melt down the solid wax. While melting, the surrounding area is filled with a wonderful fragrance. These cubes or tarts are usually made from the wax that is left behind when you burn a candle. However, wax melts are different from regular wax in many other ways. These include:
Safer
Wax melts tend to be safer than regular wax because they do not contain harmful chemicals, such as formaldehyde or lead. These usually come from the wick used in regular wax, but since wax melts are wick-less, you do not need to worry about this.
Last longer
Another advantage of wax melts over regular wax is that the former can last longer per ounce. You can reuse them by pouring them back into the container. As long as the fragrance remains, you can wait for it to harden and reuse it. 
Greater control
Wax melts also offer you greater control over the scent because you can choose to melt as little or as much as you want. You can cut the wax melt into small pieces and use it according to your preferences. It helps you control how much fragrance you want in the air. 
Cheaper
If you take a look at the price tag, you can find another way to distinguish between wax melts and regular wax because the former has a lower price tag than the latter. 
Convenient 
Using wax melts is very convenient because you can leave the warmer on for as long as possible and not worry about toxicity or other issues. The same cannot be said for regular wax because a fire hazard is associated with it.
Can Mica Be Used In Wax Melts? 
Mica is a group of minerals, often called sheet silicates, because of the distinct layers that are formed. The flakes and sheets of mica are soft and light, do not conduct electricity, and are heat resistant. Mica can be used for making wax melts easily because there is no wick to clog it up. It will not completely mix with the wax but move to the bottom when it hardens. 
Why Is Mica Powder Sinking In Wax Melts? 
When you mix mica powder with wax melts, you'll probably notice that it begins to sink to the bottom when it's in its hardening phase. This does not mean that you are doing something wrong. It is because mica powder tends to be heavier than the wax itself, so when it cools down, the mica particles start drifting down because of gravity. But if you wish to know how to color candles, I have an extensive guide on how it's done and also what type of coloring you should go for.
How Do You Add Mica To Wax Melts?
Mica is added to wax melts in the form of powder. Mica powders can be found in natural and unique colors, but you should remember that the color will disappear once the wax hardens and cools. Therefore, it should not be used if you are trying to create colored wax. However, the color does shine and sparkle every time the wax is melted, and this can create a mesmerizing display of swirls and sparkles. How do you add it? There are two options you can check out.
Add mica to wax
The best time to add mica to the wax is when it is completely melted. Adding mica to the melted max will help you see the colors right away when the pigments dissolve. Stir it thoroughly before pouring so the mica is completely incorporated. 
Add mica for decoration.
You also have the option of using mica for decorating your wax melts. You can create mica' paint' with a small amount of rubbing alcohol. Create a paste by taking a couple of drops of rubbing alcohol and combining it with mica powder. This can now be used for painting your wax melts. You can adjust the amount of the powder and the rubbing alcohol until you get the right consistency. 
You can also make a dish of rubbing alcohol and one of dry mica powder, dip your brush between them, and then use the pigments on wax melts. It is how people use watercolors for painting. You must add the details directly into the mold before the wax is poured, or you can add it to your wax melts once they have hardened. 
How Much Mica To Use In Wax Melts? 
It is highly recommended to add 5% mica when making wax melts. For instance, if you want to make wax melts with 4 lbs of wax, you use 0.2 lbs (0.5 x 4 lbs). But you can also adjust the ratio, depending on your preference. This is because the impact of mica on wax melts is not the same as it is on a candle.
When To Add Mica To Wax Melts?
The ideal time for you to add mica to wax melts is when the wax is completely heated. It is a good idea to add it when it is time to add the fragrance oil you want to use. Once you have added mica, you should mix the powder gently to ensure proper distribution. It would be best to mix it briefly again before you pour it thoroughly.
How To Make Wax Melts With Mica? 
If you have decided to make wax melts with mica, you will first have to collect the necessary ingredients. These are Mica powder, wax of your choice, dye, thermometer, pouring jug, bowl, clamshell, scales, fragrance oil, and saucepan. 
After you have gathered the ingredients, it is time for you to start. Check out the steps below.
Step 1: Measuring the wax
Around 80 grams of the wax is needed, so you should use the bowls and scales. Choosing a wax with vibrant color, great mold, and a sweet scent throw has made this wax a good choice. You can also find cruelty-free, environmental-friendly, and vegan options, making it a good package.
Step 2: Start melting.
Take your saucepan and add boiling water to it, no more than half. Keep the heat medium-low and stir it until it starts melting. You can take it off the heat once it is fully melted. You can also do this in a microwave and stick it in for 5 minutes on medium heat after putting the wax in the container. If the wax has not fully melted, you can put it back in the microwave.
Step 3: Ready the molds
You need to ready the molds when the wax starts melting. This is when you add some mica powder to the bottom of the clamshell or mold because it will give your melted wax a glittery look. You should also rub some mica powder on the bottom and the top to give it the best coverage.
Step 4: Time for color 
When your wax is completely melted, you should add the dye to it. The color depends on your preference, but you should add it when the wax is at 65°C. Do not forget to stir the dye through the melted wax to ensure it is properly blended. Once this is done, it is time to transfer the wax into a pouring jug. 
Step 5: Add fragrance 
Now that your dye is thoroughly mixed in the wax, you should add the fragrance oil of your choice to it. There are more than 200 choices for you to explore, so it is up to you to decide which one you want. However, make sure the wax has cooled to 180°C before you do so. In addition, you should stir the fragrance in the oil gently to prevent bubbles. If you do it vigorously, this will leave bubbles in the wax after it has cooled down. 
Step 6: Add mica powder
After adding your preferred fragrance to the melted wax, you should now add mica powder. It should be about 5% of the wax's ratio. Keep the wax on low heat when you add the powder and stir it gently to create beautiful mica swirls.
Step 7: Pour the wax.
Give the wax some time to cool down to 55°C to 65°C, and then gradually start pouring it into your clamshell. You have to leave the clamshells for about 24 hours to set. You should also give the wax melts two weeks to cure. 
Step 8: Prepare to remove from the mold.
Once your wax melts have been set completely, it is time to remove them from the mold or the clamshells. You should pop out the wax melts carefully and can push at the bottom to make it happen. Your wax melts are now ready; you can pop them into the warmer and enjoy!
Does Mica Powder Clog Wicks?
Micas do not bleed or migrate, making them less susceptible to fading. However, most candle experts do not recommend using mica powder for coloring the candles. The mineral powder will not dissolve in the wax, which means the fine particles start clogging the candle's wick. It can lead to a smaller flame; not everyone wants that outcome.