Lotion bars are one of the most fun DIY projects. They are great for self-care and are the ideal candidate as a thoughtful gift. But one of the most fun facts about lotion bars is the packaging. If you just started making lotion bars and are looking for ways to surprise your clients, friends, and loved ones, this article will be perfect for you. Here are nine different ways to package your lotion bars. 
Lotion bars are a reliable form of moisturizers that can be easily transported and stored in a condensed shape. You can make them as you like, with any kind of ingredients and in any size or shape.
These are effective against dry skin and just require a little rub to be gently applied to the area. 
Whether you're seeking a fun hobby, saving money, or pursuing a new business venture, our step-by-step guide makes crafting spa products enjoyable and easy, perfect for hobbies, saving money, or starting a business. Explore 126+ recipes, from soaps to lotions, with our beginner-friendly Quick Start Guide. Ditch store-bought products with unknown chemicals and embrace personalized, high-quality creations that cater to allergies and sensitivities using The Handcrafter's Companion.
While you may not put too much thought into this, packaging can help preserve your lotion bars for longer. With some personalized packaging, you can add some spark to your homemade presents as well. There are multiple ways to package lotion bars as per your style.
What Is Important When Packaging Your Lotion Bars?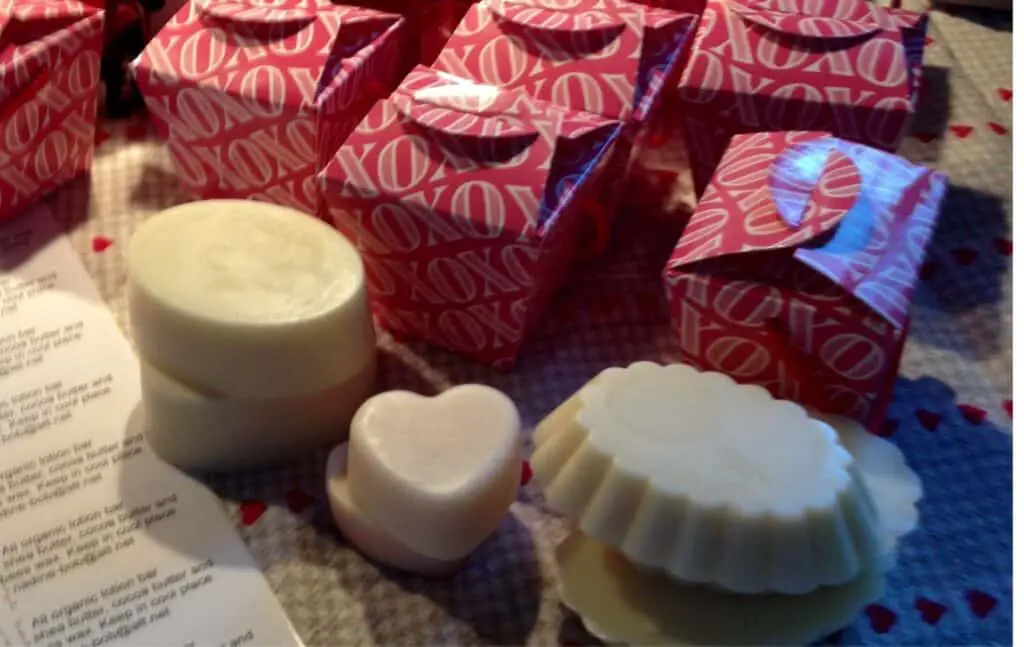 Given their solidified but delicate nature, you should keep a few things in mind while packaging. First off, lotion bars can and will melt in slightly high-temperature locations. So, no matter what you do, keep them out of the sun. 
Secondly, packaging should involve some basic wrapping in a cello bag or parchment paper. This will keep the lotion bar dry without sticking to it. If you plan on using regular paper, I would not advise doing so, as it could be disastrous if the lotion bar melts even a little. 
How to wrap your lotion bar the easy way.
You can follow these basic steps for any kind of packaging:
Check out the current prices on Amazon
Wrap the lotion bar in parchment paper, cello bags, shrink wrap, or dry cloth.

Add a second layer of packaging. For this, you can use homemade cardboard packages or store-bought containers, jars, tins, etc. These allow for easy storage. Choose your container according to how many lotion bars you want to keep together.

Add ribbons as a finishing touch, or laces, bows, and so on. 

Another great idea for the containers is using a customized tag. Don't worry, it may sound not very easy, but personalized tags are easy to make. You can find designs on the internet for free, add graphics and text to them, and voila!

If you are a small-scale business for wellness products, I would strongly advise mentioning your brand name. Also, make sure to mention the main ingredient or the scent of the lotion bar. Finally, you should always add the text' lotion bar' so it's clear what the product is. 

For more professional packaging, include the list of ingredients on the back of the container and write down your contact details to increase reach if you are a business. 

Remember to print tags on cardstock paper and cut them around them carefully.

Use a hole-puncher to make a hole in the corner of the tag. 

Thread the tag with a ribbon, and tie it around the container's neck or on top. 

You can also use the cello bag as packaging without a second container. In this case, tie the ribbon at the top of the cello bag and close the bag. 

If you can print personalized stickers, these look professional as well. You can stick them on the container, the cello bag, or on the initial wrapping directly. 
And that's it…I know it looks like there are many steps, but once you have done this a few times, you'll see that it's very easy. If you also make your tags in bulk and gather everything you need beforehand, you'll see that packaging will take much less time compared to the first you ever made.
Here are 9 ways to give your packaging some color and theme! 
1. Christmas Themed Packaging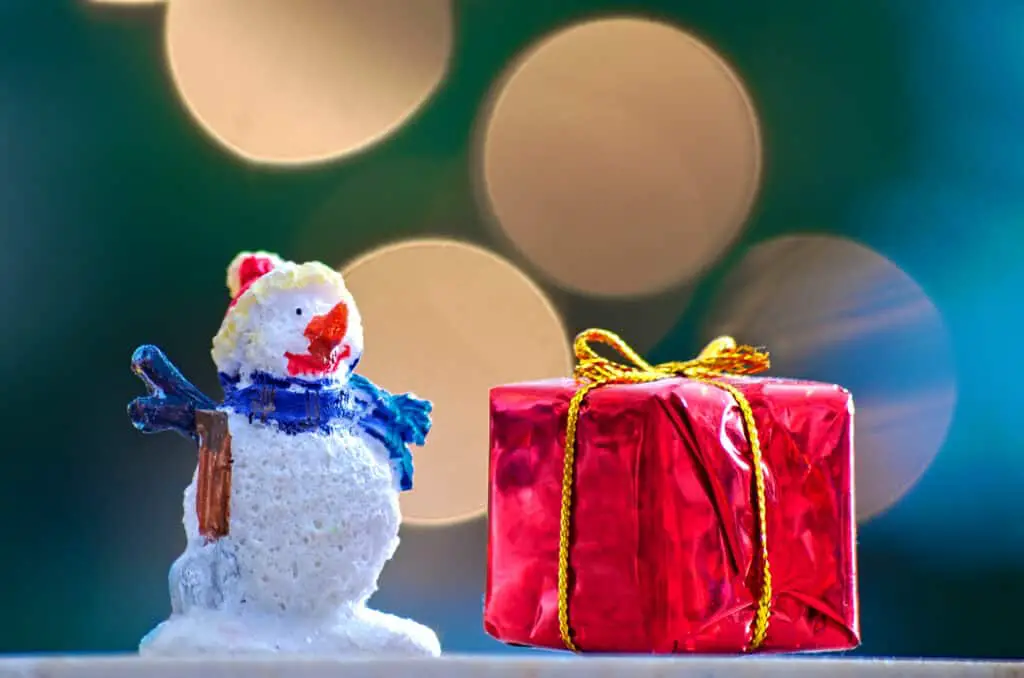 When it's that time of the year, a great way to package your lotion bars is using Christmas tree-shaped molds. Use food coloring and peppermint essential oils for the bars to match them with the packaging and theme. 
You can package them in mason jars with red and green decorations. Add a 'Seasons Greetings' holiday-themed sticker or label to the cap. Use ribbons and candy cane cutouts to add to the theme.
This packaging will also go well with snowflakes, Christmas stockings, and snowmen cutouts. And there you have it, the ideal Christmas gift
2. Bakery Style Packaging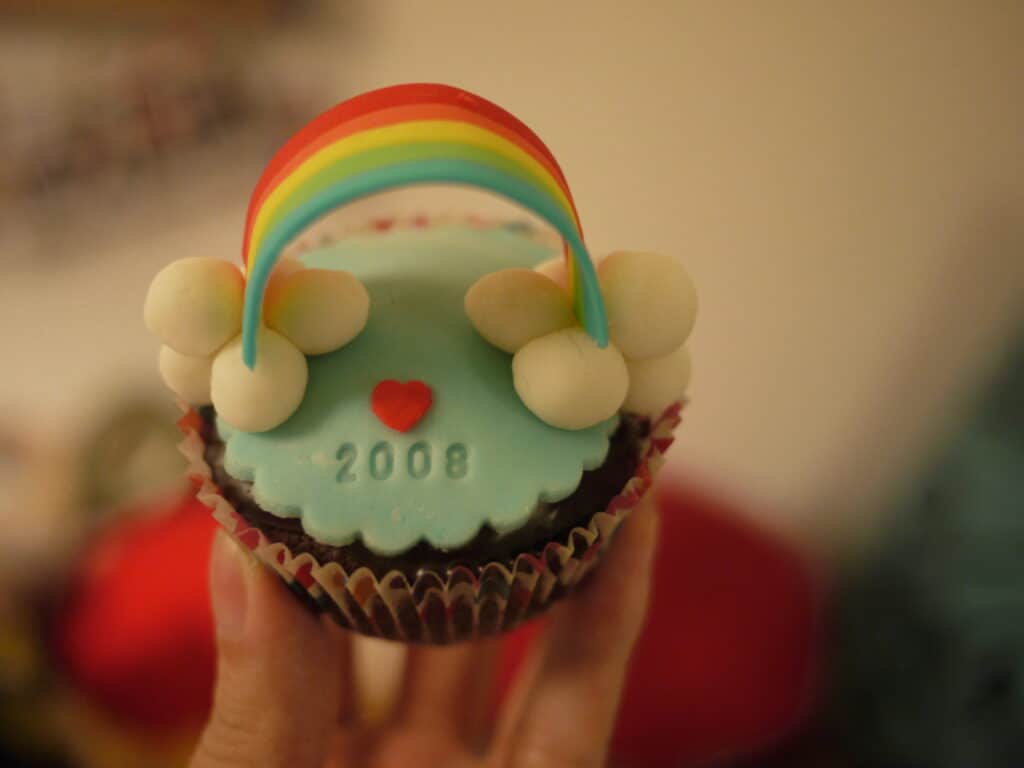 If you like making lotion bars in mini-muffin tins, go all out with bakery-style packaging! Wrap the finished lotion bars in parchment paper or shrink wrap. Then you can use cupcake liners to give them a finished look.
Add a bow that's white or in any other light color tone. You can place them in a basket to replicate muffin baskets for a rustic look. Add cupcake sticks with personalized labels if you're looking for something fancier.
These work well as party favors and are guaranteed to be a hoot at fundraising events! 
3. Valentine's Day Packaging 
With silicon molds, you can shape your lotion bars any way you like. If you want to give out lotion bars to the special people in your life, make them in heart shapes! Not only can you add color to your bars, but you also complement them with the right packaging.
Use pink, red, and purple colored ribbons for this one. Cut out plenty of heart-shaped labels. You can even include some chocolate with the packaging to bring a smile to your valentine. Don't forget to add Valentine's cards with a cute message! 
4. Tea Tin or Cookie Tin Packaging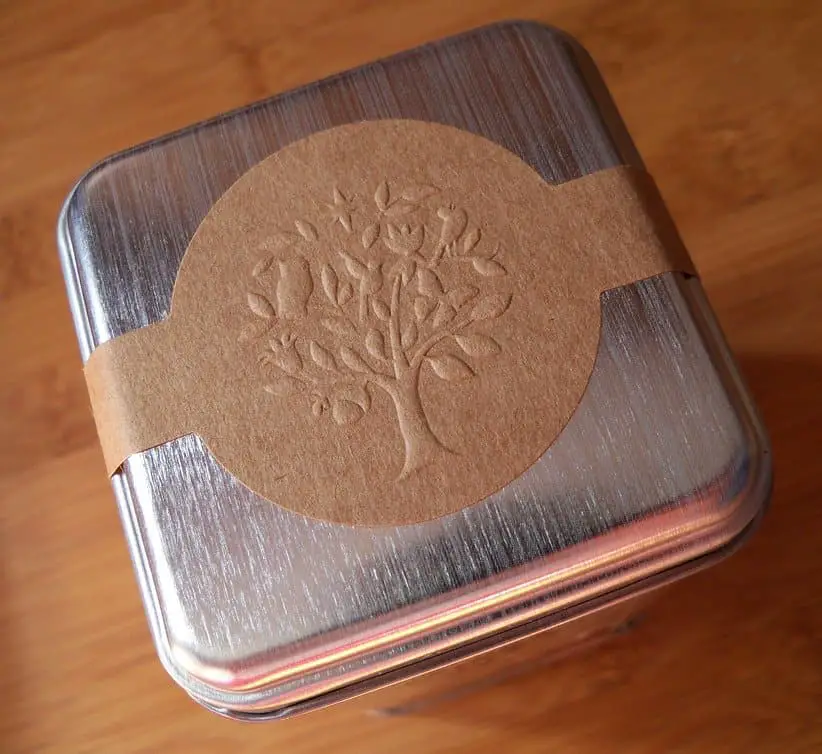 You can repurpose old tea tins by using bright cardstock paper for labels and a few striking ribbons. Repainting is a good idea if your tea tins look worn out.
Tea tins are great for packaging lotion bars, while a cookie tin will hold several. These are great for giving gifts to family and friends. 
Remember that you package the bars in parchment or shrink-wrap beforehand. By doing this, you prevent them from sticking to one another. 
Another cute idea is to use Altoids tins for miniature lotion bar packaging. This can be a unique gift like a homemade, travel-size, self-care package. 
5. Beach Themed Packaging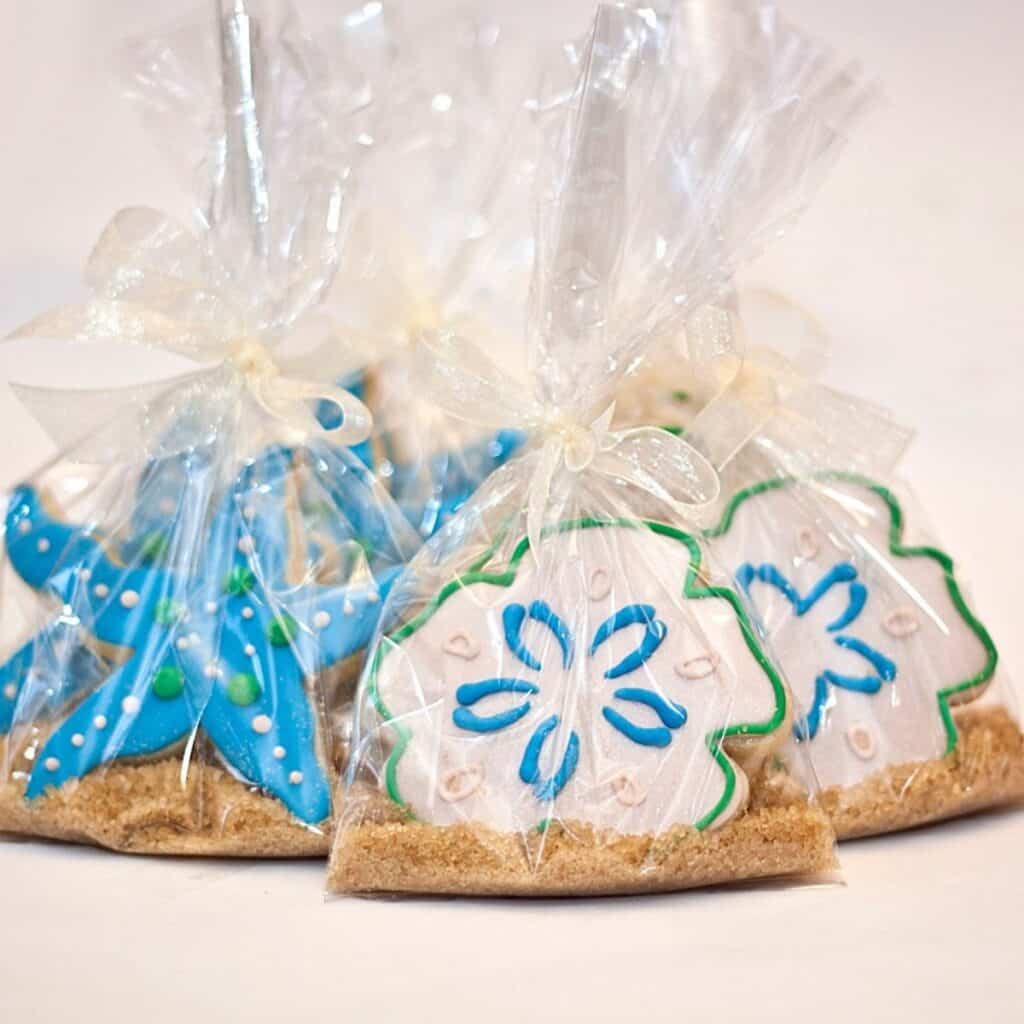 If you're fond of trying out new recipes, make a sunscreen lotion bar and package it in a beach theme! Add props like sunglasses and a small toothpick umbrella. 
Wrap the lotion bars in parchment and add a second layer of bright-colored packaging. Use lighter tones of blue, yellow ochre, and orange. These will give off a beach feel, and you can add Sun stickers or some waves. Add some actual seashells if you have any lying around! 
Using mason jars is a cute addition if you want to package multiple lotion bars. 
6. Halloween Themed Packaging 
For a spooky look, use dark-colored papers like black and purple. Contrast these with lighter ribbons like green or orange. Throw in some fun cobweb designs. Add labels or cutouts in spiders' shape, witch hats, skulls, and other creepy silhouettes.
These are a fun gift for trick or treaters or as a promotional handout if you're a business. 
7. Keep It Simple Packaging 
Keep it simple for storing at home or just as a casual gift to friends and family. Use any plastic containers and make sure there is enough room for the lotion bar not to get smooshed. Just add a cute twine bow or a simple label for gifting purposes. 
For storage purposes, always keep it in a dry and cool area. 
8. Self-Care Kit Packaging 
Lotion bars are great for self-care; you can package them with other items to make a whole kit. Add incense sticks, scented candles, essential oils for aromatherapy, and anything else you can think of.
Use subdued shades for packaging and finish off with twine and dried flowers to give it a completely herbal look. You can gift this to your colleagues, friends, and relatives as a quick way to relax. 
9. Other Crafty Packing 
Using colored wax and personalized wax stamps is a fun customization option.
Want to add some class? Add Washi tapes. They are an easy way to add some style to your packaging. Add a single line of washi tape on paper-wrapped lotion bars and tie a simple twine bow.   
Twine does wonders in combination with corrugated paper. This is one way to give your lotion bars a vintage finish.
Lace is perfect for weddings and adds a fancy touch without any extra effort. 
Watercolor Paper and Twine 
Watercolor paper is pretty on its own, and the twine is an all-time favorite addition! 
Newspaper or Book-Page Wrapping 
Using a newspaper or page from a book is cost-effective and quick. It gives a vintage look to your lotion bars with just a few easy folds. 
Wrap in Candy Paper 
If you liked the bakery themed packaging, then wrapping your lotion bars to look like candy will be a hit! Just twist the ends of the parchment paper to make your bars look like old-fashioned, hard candy. 
Rustic Wrapping in Plain Brown Hard Paper 
Plain brown hard paper is simple to use and gives off a rustic feel. You can add a homemade label in rustic font to give it a final finish.
In Summation 
Lotion bars can be packaged in an infinite number of ways. Use one or more of these packaging methods to bring out the best in your DIY projects. If you feel adventurous, mix, and match the packaging styles for something unique!