In the past few years, making and selling the bath bomb has evolved as a profitable business. However, new entrepreneurs are often puzzled about how to ship homemade bath bombs. This article will hopefully answer all of your questions. 
Sturdy bath bombs can be shipped in a box and packaging materials, but flaky ones will require a shrink wrap to keep them together. You can ask the shipping company for a free box. Put your bath bombs in the box and then use padding materials to secure them in place.
Discover the 'secrets' Professional Bath Bomb Makers use to create luscious bath bombs with this step-by-step guide. You'll have a priceless reference collection of product recipes with natural ingredients designed to create a relaxing spa atmosphere in your own home.
If you are new in the bath bomb business, here is everything you must know about packing, labeling, and shipping your homemade bath bombs.
What Shipping Service To Use And Why?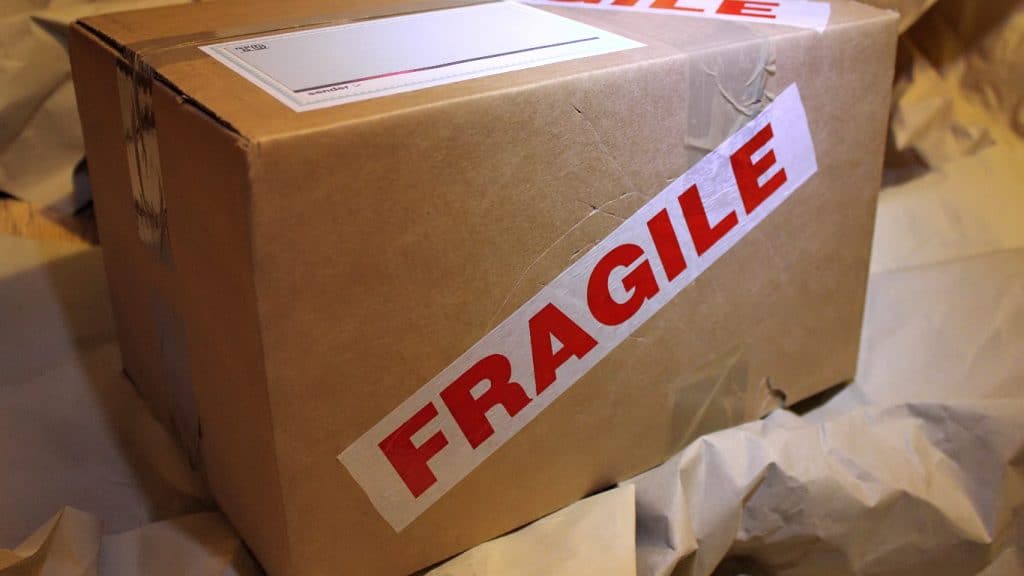 With the increased demand in the bath bombs business, it is essential to keep the shipping costs minimal. However, you cannot accomplish this without effective shipping methods. And choosing the best shipping service for our homemade bath bombs can sometimes be a little tricky.
There are several shipping options available. The choice of suitable shipping service will depend on the package size and the location where we have to send it. And you should also consider the confirmation, insurance, and tracking options before dispatching your parcel.
Most small businesses rely on the United States Postal Service to send small packages that weigh below five pounds. USPS supports small businesses by providing free Priority Mailboxes.
FedEx and UPS are considered better for shipping larger packages. They also provide free shipping materials to their customers. They have much better services for large containers.
So as you can see, there are many options, and you could easily just go with one and save yourself the headache of calculating which is the cheapest. But by doing so, the chances are that you'll end up with one that might not be the best option for you. 
Our Recommendation for Shipping your Bath Bombs:
Actually, you have the option between a few shipping companies, but we recommend USPS for such a delicate product. USPS is not only the cheapest option for light packages but also offer two types of services:
First-Class Package Service:
This service is suitable for you if your package weighs less than a pound. It means you can ship 1-2 bath bombs at these rates. It will require you to package it yourself, but you will save a lot of money, which is the whole point of a business.
Priority Mail Service:
Priority mail service is suitable for shipping anything that weighs above a pound. Therefore, it allows you to import multiple products. It also enables you to use extra packaging materials, and Priority Mail boxes and envelopes can be ordered for free.
Minimize Your Shipment Expenses.
Minimizing the shipment expenses is crucial for most businesses, as mentioned earlier. Your customers do not like to pay high shipping costs, and because of this, they may turn to other suppliers to save their money.
You can minimize your shipping expenses with the following tips:
USPS Priority mail will cost you more than FedEx ground and UPS ground.
USPS is cheaper for small parcels that weigh below 2 pounds.
FedEx or UPS next day delivery service is better than USPS Express mail.
Using Priority Mail or Express mail can help you in saving more if you use them regularly.
The delivery window of USPS Express mail is two days, but you can check the package status online. FedEx and UPS are much expensive, but they ensure that they deliver on time.
Using Online Shipping Software Companies:
Another way to minimize your bath bomb shipment expenses is by using online shipping software to buy postage at commercial rates. It will enable you to save a lot of money in this way while using the same service.
You can find some best shipping software companies that offer Commercial Pricing rates on USPS postage. 
This is the maximum level of discount you can avail of from the Postal Services. The service does not charge anything for 50 shipments per month. The software companies integrate all shipping services into one website.
By using Commercial Pricing on First Class Package, you can save up to 59% of what you would pay at the post office. While using the USPS Priority Mail Cubic, you can save up to 90% of the cost of shipping through the Post Office. 
The software also saves you from the hassle of long waiting lines at the Post Office.
So to me, it seems that USPS is the clear winner here.
What Packaging Materials Are The Most Suitable?
Once you finalize your bath bombs for selling, you have only one question in mind. What packaging material do I need? Before we dive into that, we first need to make sure we wrap the bath bombs in airtight packaging so they won't be exposed to any moisture.
To retain your bath bombs' quality and integrity until they reach your customer's hands is vital for your business. Luckily, you don't need to spend a fortune to package your bath bombs most appropriately.
Let the bath bombs dry for 24 – 48 hours before you wrap them. They may take longer if you live in a humid environment. So, if you wish to dry them quicker, you can dry them in the oven. Bath bombs are sensitive to moisture, and if they are packaged before they are completely dried, they will fizz and fall apart. 
1. Wrapping In A Plastic Bag With Seal:
Bath bombs can be sealed in a plastic bag individually. If you put more than one bath bomb in one bag, they will press each other and break; for smaller bath bombs, use snack sizes plastic bags.
Press the bag down to squeeze the air from the pack. This will help remove the moisture present in the bag. Squeeze the air out from the tiny hole in one corner of the bag, and then make sure to seal the bag properly.
2. Wrapping with a Plastic Wrap:
Using plastic wrap for wrapping bath bombs is probably the most convenient method out there. Lay the plastic wrap on a tabletop or counter and put the dried bath bomb in the center so that its bottom is on the upper side. 
Some people feel it more comfortable to wrap from the upside. In this case, you have to place the bath bomb on top of the countertop. 
Wrap it tightly around the bath bomb and seal it. The excess plastic where you pack the wrap is on the bottom side of the bath bomb. Make sure to leave no slack in the wrap. Twist the extra plastic wrap several times to seal it completely.
3. Heat Shrink Wrap with a heat gun:
Heat shrink wrap is the most common method used today and is a practical packaging solution for bath bombs because it allows air to escape through vent holes during shrinkage. Shrinkwrapping protects the bath bombs while displaying their color and smell because of its tiny pin-sized vent holes.
The thin shrink wrap film enables the customer to open the bath bombs without breaking them. The packaging also protects the bath bombs from crushing and exploding.
Using shrink bags is also the most economical way of wrapping professional bath bombs. Use a heat sealer to seal the bag and a heat gun to shrink the bag over the bath bomb. This method gives a neat look but is a bit more time-consuming.
4. Customized Boxes:
High-quality boxes are designed with the latest digital technology to give chic packaging to your bath bombs. Packaging boxes are essential to keep the bath bombs safe from moisture to retain their texture and shape until it reaches the customer.
The first thing that you require to package your bath bombs is the custom bath bomb boxes specially designed to reflect the care and beauty involved in making your products. They should be unique and presentable because they are a part of your brand – that will eventually become your identity.
The packaging box must be according to the size and shape of your bath bombs. A window cut-out may be added to make the package more attractive. It displays the product that is inside while keeping it safe from damage.
The box can be made from different materials such as Kraft, art cards, or more rigid materials. Using eco-friendly packaging shows that your brand is one step ahead in caring for this world.
The final touch can be given to adding some more aesthetics. The box can be finished with glossy, matte, or UV coats. Some add-ons like ribbon and bows make the box presentable.
Packaging Bath Bombs For Shipment:
The packaging material that comes from your shipping services is of two types: Envelopes and Boxes. Though envelopes come with bubble wrap, they are not at all suitable for such a delicacy. They can also be used for bar soaps and or other cosmetics.
Boxes are suitable for shipping bath bombs, as you can fill them with plenty of packaging materials such as bubble wrap and packaging peanuts to prevent the bath bombs from moving inside the box. 
Place the items in the center of the box and fill the space with packaging materials. Then tape the box securely to make sure it doesn't open during the shipping process.
Bubble Wrap:
Bubble wrap is economical, and if you are shipping a box with little space, you can fill it with bubble wrap. Bubble wrap may not be a suitable option for bath bombs, and they may get compressed and disfigured. 
Packing Peanuts: 
Packing peanuts are also very economical and can be used for boxes of different shapes and sizes. Packing peanuts fill up the empty spaces to absorb the shock. This helps the box contents remain intact. This is more suitable for packaging bath bombs.
The last packaging step is to seal the box with tape. Shake the box to confirm that all items remain in their place to prevent breakage. Do not use duct tape as it may peel away from the cardboard. Some people like to tape all the seams of the box. This method is called the "H-tape" method.
Don't Forget About Labeling.
A large number of people are selling bath bombs online and in stores. If you are trying to expand your bath bombs business to attract more customers, you must work on your product labeling and packaging. The labeling must be creative and exciting enough to attract customers. 
It also makes your product stand out from other similar products available in the market. For this purpose, select an interesting name of your brand and get it printed on each label to recognize your brand if they like your product.
Individual Boxes:
A clear box is best for packaging individual bath bombs. An eye-catching label at the top of the box will give a gorgeous look to your bath bomb. Buying a bath bomb nicely placed in a transparent box seems luxurious.
Printable Tags:
If you have chosen clear bags for branding your bath bombs, a printable tag with product information is a good option. Tie the label at the upper side of the bag to make it more eye-catching. Your customers may use it for making purchases in the future.
Plastic Wrap Packaging:
Using a simple, clear wrap for packaging your bath bombs, place a printable label all around it. This type of brand attracts customers, and the packages can be displayed in a bowl or platter.
Boxed Set:
Some customers like to buy in bulk. Packaging a variety of bath bombs in a single box is a good idea for targeting these customers. The boxed set also makes a delightful gift. You can wrap the bath bombs in tissue paper for this kind of packaging and then stick the printable label to the top of each bath bomb. 
All of these are great ideas that will make your bath bomb unique and presentable. Think of more innovative ways of applying the labels on your products.
FDA Labeling Requirements:
FDA imposes strict regulations for labeling cosmetic products. These laws are set for the benefit of both the manufacturer and consumer. All packages must include the following:
1. The label must cover a minimum of 40% part of the packaging.
2. Product brand name with the type of product (For example: "Blueberry Bath bombs")
3. Quantity or weight of the product
4. Name of business with address
5. Safety precautions/ directions for safety
6. The minimum ingredient font size is 1/16 inch.
7. Ingredients listed as INCI name in descending order
8. Ingredients that make up less than 1% of the product can be mentioned without quantity (Fragrance, colorants, and preservatives).
INCI = International Nomenclature of Cosmetic Ingredients
Temperature is crucial when sending, and here is why.
Factory-made bath bombs are relatively stable on higher temperatures and can withstand the summer heat. Homemade bath bombs are sensitive to high temperatures and react if the temperature reaches around 110 degrees Fahrenheit. 
There is no way to know how much time our bath bombs are exposed to heat during shipping. They may be in a delivery truck that does not have temperature maintenance or rest in a metallic post box. Here are a few simple ways to minimize the risks of damage during shipping. This is why testing your product might be something you need to do before sending. 
Product Testing:
When the Epsom salt is heated, it may react with baking soda and citric acid to initiate a series of chemical reactions before the bath bombs reach the customer's bathtub. Therefore it is better to test your product at high and low temperatures before you start selling them. For high heat, bath bombs can be tested in a yogurt heating machine. 
Similarly, you can test your product by freezing them in your freezer and thawing them. 
In both cases, if your product reacts to hot and cold temperatures and you feel that it may not sustain variable shipping temperatures, then you should add something in the formulation to make them non-reactive to heat and freezing temperatures.  
Inform your Customer:
Most importantly, if you want your bath bombs to arrive safely in your customers' hands, inform them about the expected delivery time. The shipping company's drivers may leave them at the front or back entrance unattended in the sun or rains. 
Some customers find it convenient to receive their parcels at their workplace instead of home. They can also opt for expedited, overnight, or any other shipping mode. FedEx and UPS services also facilitate the customer by sending order status through text or email.
Conclusion:
Shipping delicate bath bombs can be a stressful process, but it doesn't have to be. After putting so much hard work into it, you don't want your customers calling up and telling you that they received damaged products. Wisely planned shipping and the use of protective material will save you from all the hassle of returning damaged products.
Packaging plays a vital role in protecting the bath bombs during shipping. The goal of packaging and shipping is to give the best experience to customers.
Selecting the right shipping service and using shipping software will help you save some shipping costs, which can be used for further investment. Shipping bath bombs is no more a hassle once you understand the necessary shipping procedures and practice them.