Bath and body products are an essential part of our life. After a long day, nothing feels better than stepping into the tub with ease, thanks to these wonderful items! But let's face it: some brands can be too harsh on your skin or just cost way more than you would like. 
Discover the 'secrets' Professional Bath Bomb Makers use to create luscious bath bombs with this step-by-step guide. You'll have a priceless reference collection of product recipes with natural ingredients designed to create a relaxing spa atmosphere in your own home.
This is why we'll make our own bath bombs at home today. They're chemical-free and totally affordable! Plus, once you've learned how to properly use a bath bomb, you'll never want to go back because these natural creations smell amazing without any harsh ingredients that will irritate sensitive skin or wallets alike.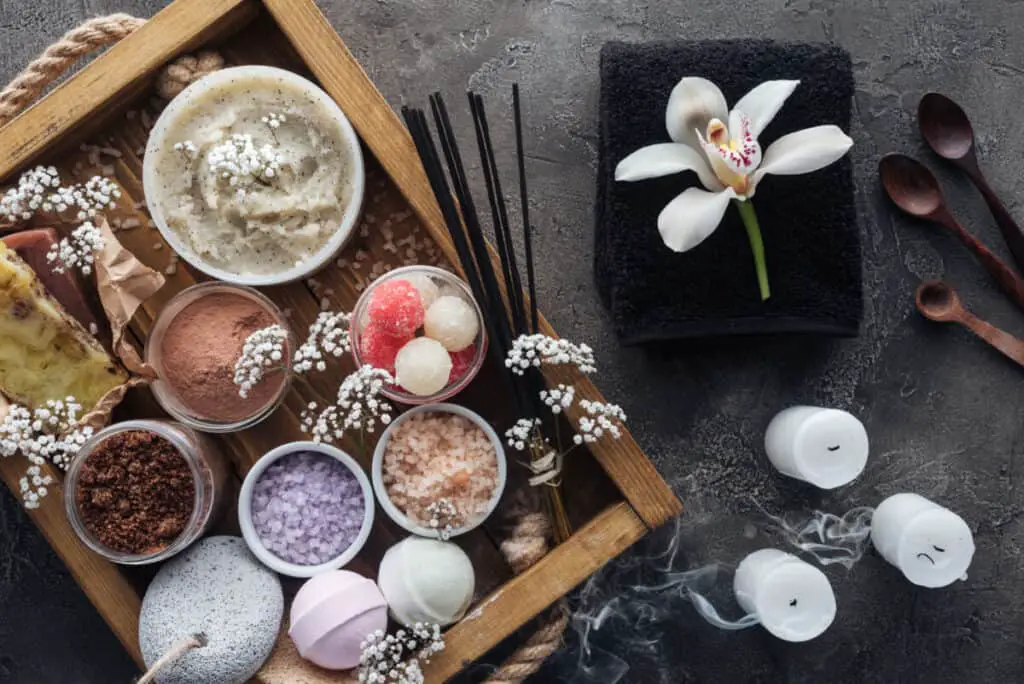 The tools you need to get started
One of the best things about making bath bombs is that you can basically start right away without having to buy anything special. Most tools needed, most likely already have at home.
Here is the list of tools you need.
Small mixing bowl (or glass measuring cup with a spout)
Bath bomb molds (or muffin tin)
If gifting: Plastic molds you can give away or plastic used for shrink wrapping
Ingredients
1 cup baking soda
1/2 cup citric acid
1/2 cup Epsom salt
1/2 cup cornstarch
Powdered all-natural food coloring
2 1/2 tablespoons almond oil – or melted coconut oil
3/4 tablespoon water
12-15 drops of essential oil
Bath bomb molds
Instructions

The process of making bath bombs is pretty straightforward and relatively easy. 
TIP: If you wish to make a bath bomb that fizzes longer, changing the ratio of critic acid and baking soda (which is 2:1) should do the trick. Making your bath bomb harder by lowering the moisture ratio or adding kaolin clay helps if you want your bath bomb to fizz longer. Also, some people like to use Glycerin in their bath bombs which are fine, but if you live in a humid environment, your bath bomb might start fizzing prematurely.