Most people don't know how to make their own lip balm, and the ones that do often add too much or too little flavor oil. So, how do we know how much is too much?
Generally, you can add up to 3% unsweetened flavor oils to the lip balm base. But for some recipes, 1-2% might be enough. Make sure not to add too much, or else your lips will end up with a tingly feeling or sometimes even irritation.
Whether you're seeking a fun hobby, saving money, or pursuing a new business venture, our step-by-step guide makes crafting spa products enjoyable and easy, perfect for hobbies, saving money, or starting a business. Explore 126+ recipes, from soaps to lotions, with our beginner-friendly Quick Start Guide. Ditch store-bought products with unknown chemicals and embrace personalized, high-quality creations that cater to allergies and sensitivities using The Handcrafter's Companion.
Lip balm is a great way to keep your lips hydrated, but it's essential to add the right amount of flavor oil so that you actually enjoy using it. If you add too much, your lip balm will taste bad, but if you add too little, you won't be able to taste it at all. But, no worries, because it's easy to know how much you need to add for any type of recipe.
Can you use flavoring oils in a lip balm?
The short answer is yes, you can. Unless the manufacturer mentions otherwise, almost any flavor oil is considered lip-safe for lip balm.

What flavoring oils are not to be used in Lip Balm?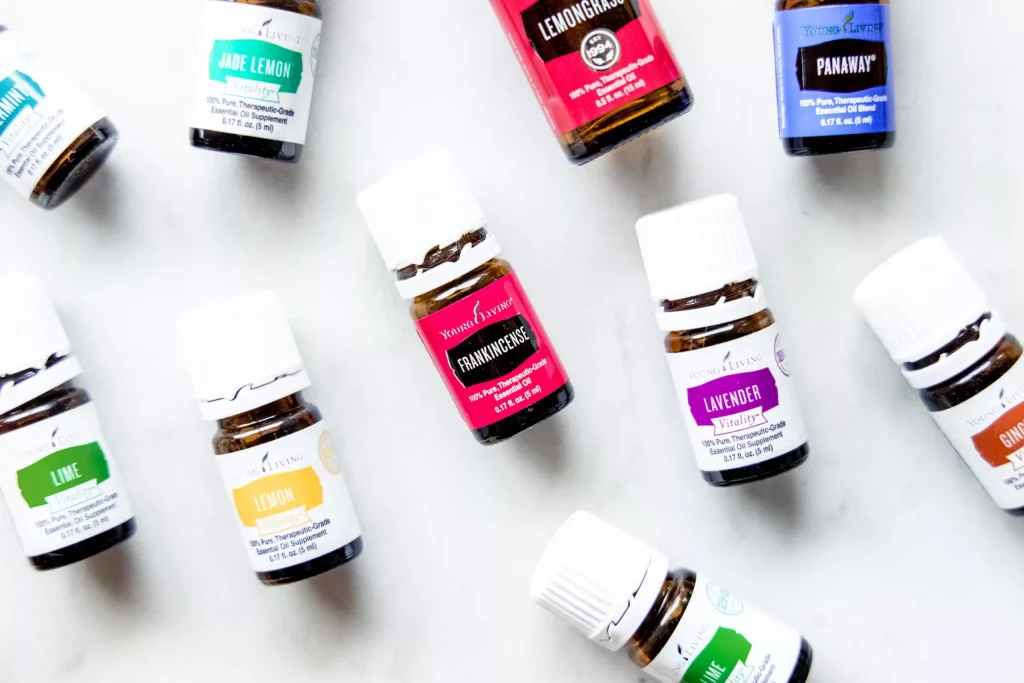 Water-soluble flavors:
Next time you buy your flavoring oils, make sure to avoid water-soluble flavors. Lip bases are wax and oil-based, and this means that any water-soluble flavors will not work in most lip bases.
Baking flavors:
Similar to Water soluble flavors, baking flavors are not intended to be used in lip balm. Although some say that you can, I recommend always using lip-safe flavoring oils. 
Flavor oil to lip balm ratio explained.
Finding out what ratio you should use in your recipe is not really that difficult. Depending on the recipe, you might sometimes need to do some trial and error to find the perfect ratio. But after one or tries, you should easily get the hang of it. 
Before adding unsweetened flavor oil, you should always double-check the IFRA guidelines that dictate how much sweetened flavor oil can be used in your lip balm recipe. 
But overall, the general rule is that you can use up to 3%  unsweetened flavor oils to the lip balm base. Typically, most people go for 1-2% of the total lip balm recipe just to be on the safe side. 
You don't want to use too many ingredients and end up with a bitter product, so make sure all of those calculations are correct before bottling.
Also, in case you are planning on using sweeteners, make sure to use unsweetened flavor oils, and in case yours is sweetened, use fewer sweeteners. 
What happens if you add too much flavor to lip balm?
If you think that adding more flavors than the recommended ratio will make your lip balm smell better, think again. Using too much flavor oil will end up with a lip balm that will leave your lip with a tingling or, even worse, a burning sensation. 
Can I use fragrance oils instead in my lip balms?
For some reason, people seem to think that fragrance oils are the same thing as essential oils. They're not! Fragrance oil is made from the distillation of various plants and animals, which means it can be skin-safe without being lip-safe or even edible.
Ok, so what about essential oils? 
There are a few different types of essential oils, and they can have varying safety guidelines. Some pure distillations from botanicals will be considered "lip safe," while others might not be as compatible with your leave-in product or even edible surfaces at all.
Best flavors for DIY lip balms
Amazon has a great list of flavors to choose from. But it really comes down to what you like most, of course. 
An excellent choice is LorAnn Cheesecake SS Flavor.
LorAnn Coconut SS Flavor is also a perfect option if you like coconut flavor.
Lastly, LorAnn Cinnamon Oil SS Flavor if you love the scent of cinnamon.
Here is a list of also commonly used flavors for DIY lip balms:
Black Cherry BOOM Flavoring
Blue Raspberry Slushie Flavoring
Bubble Gum Flavoring
Buttercream Cupcake Flavoring
Chocolate Bon Bons Flavoring
Coconut Flavoring
Cotton Candy Flavoring
Creme Brulee Flavoring
French Vanilla Flavoring
Frozen Margarita Flavoring
Green Apple Blast Flavoring
Guava Flavoring Oil
Horchata (Cinnamon Rolls) Flavoring
Juicy Orange Flavoring
Juicy Watermelon Flavoring
Kiss of Death Flavoring
Mango Flavoring
Monkey Farts Fragrance Oil
Strawberry Cheesecake Flavoring
Strawberry Sorbet Flavoring
Tropical Paradise Flavoring
Vanilla Bean Flavoring
Essential Oils
We discussed earlier that some essentials work with lip balm; below are very nice examples and commonly used essential oils. 
Lavender Essential Oil
Peppermint Essential Oil
What else can you add to a DIY lip balm?
Sweeteners are commonly used in lip balm, the type of sweeteners you can use vary. Stevia is most commonly used, but you could also go with honey or even Dark Chocolate Wafers. If you wish to learn how to sweeten your lip balm, this is the perfect article.
Coloring is the next thing that generally is added to any lip balm recipe. You can use various types of coloring. Natural colorants work really well, but make sure to use dark colors because once your lip balm cools down, colors will also fade. Food coloring is also very common and works really well. 
Faq 
Is it cheaper to make a lip balm than to buy one?
Making your own lip balm can be cheaper in the long run. If you use the whole batch within a year, you'll save money on ingredients and packaging. Plus, you'll get to customize your own flavors and strengths. 
Are you not using that much lip balm? No worries, you can always sell it. 
How to tell when your homemade lip balm goes out of date?
Contrary to what many people think, lip balm can go bad. And here is how you can find out if yours is too. Expired lip balm might start smelling funky, or it might have grown mold, or you can simply check the expiry date written by the manufacturer. 
Can I use an extract to flavor lip balm?
It's not recommended to use any type of extract such as vanilla extract to flavor lip balm. It doesn't mix well, and it will leave you with a splotchy-looking balm.