Even though most of us know making bath bombs as a hobby, in recent years, making bath bombs as a business has been booming. As a hobby, you might not give much thought to the costs to make one, but what if you want to start a business?
How much does it cost to make a bath bomb? You can make a basic bath bomb for as little as 0.30$ for self use. The cost will go higher when you including premium ingredients, shipping, and overhead costs. You can lower these expenses by buying your components in bulk or by outsourcing your labor. 
Discover the 'secrets' Professional Bath Bomb Makers use to create luscious bath bombs with this step-by-step guide. You'll have a priceless reference collection of product recipes with natural ingredients designed to create a relaxing spa atmosphere in your own home.
Why Should You Consider Selling Your Bath Bombs?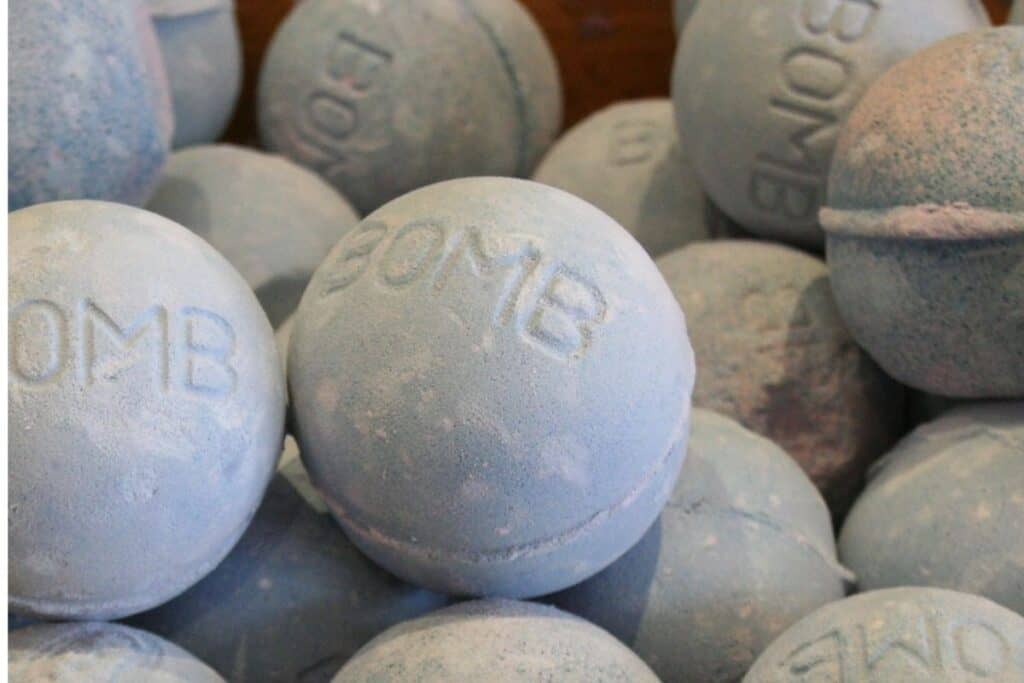 The bath bomb industry today is huge, and everyone wants to have a piece of the pie. If you're into making bath bombs but are not in the business of selling them, you are missing out on a big opportunity. 
I understand that starting a business may sound scary to some. But it doesn't have to be.
Bath bombs are a great option to start an online business without much risk.
Many new entrepreneurs start off by making small batches of homemade products, and when seeing some success, transition using a manufacturer's help to go bigger.
This way, they usually don't have high upfront costs and build their business up at their own pace.
The cost of an average bath bomb in the market entirely depends on a few factors mentioned below.
Size of the business 
Sources of the ingredients 
Number of ingredients 
Quality of ingredients 
What Do You Need to Make Bath Bombs?
Bath bombs can be created from scratch, even at your home. No matter your age or experience, it's super easy to make them.
Bath bombs employ low investment and high selling price, which is what is driving the bath bomb market to a great height. The basic recipe to make a bath bomb employs the following ingredients:
Check current prices on Amazon
Baking soda 
Citric acid 
Corn-starch 
Mineral salts 
Essential oil 
Light vegetable oil 
Food coloring 
Molds to shape 
Make a note of the ratio of each ingredient to be added. All of the above ingredients do not go by the same ratio. 
The tools you need to make bath bombs are:
Check current prices on Amazon
How to Price Bath Bombs?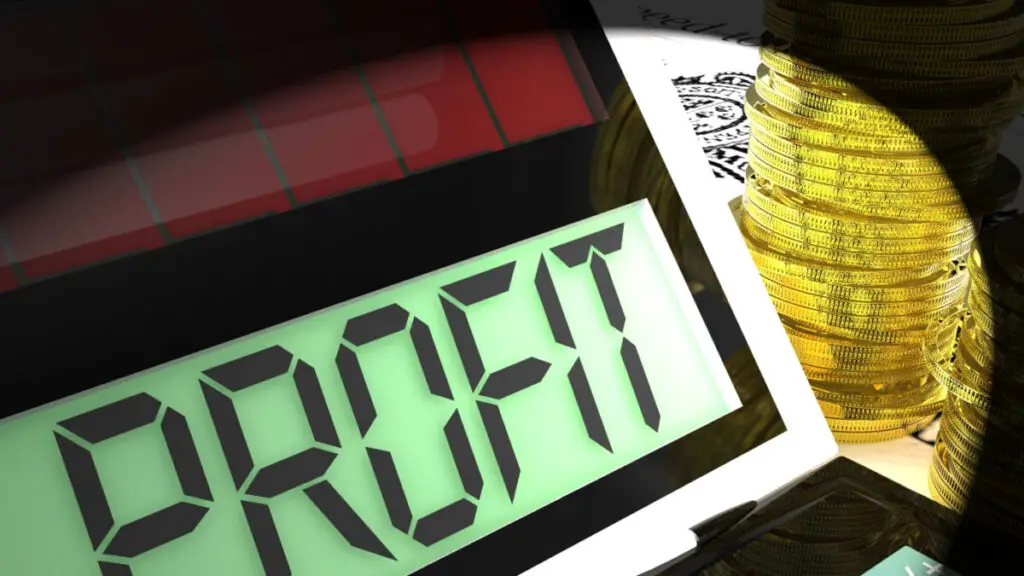 It's not hard to price bath bombs. It's very similar to any product you want to calculate. 
I already wrote a similar article about how much does it cost to make a candle.
In that article, you'll find the exact formula and how to calculate the cost, and how to price your bath bombs.
But here is a quick summary of that article.
You need to breakdown the cost of a different component. 
It's advised to start calculating the shipping cost as this may vary on the size of the order and the company you use. 
To calculate the cost of your base ingredients to determine the cost of each ounce. This way, you can calculate accurately based on weight. 
Afterward, add the cost for coloring. 
Depending on the recipe you wish to use, the price of fragrance is calculated per pound of bath bomb you make.
If you are packaging your bath bombs, you should add the cost of the label and boxes. Tip: To save money, you can make your own labels. 
The moment you have the base price of each bath bomb, you can finally add your labor costs. This should be calculated depending on how many bath bombs are produced per hour. 
There is also fixed costs and variable cost that should be calculated. But the article covers that topic entirely.
I also want to add that not everyone wants to calculate rent or even labor costs in the beginning since most of us start at home and start as a hobby.
Since we start at home, we also don't add rent costs that businesses have…however, I would strongly advise doing so. If you are planning on selling them and planning on starting a business, you can use your house as the business address and basically give your own rent as a cost. In addition to that, phone bills, water, electricity, insurance, spoon, mold, and all other tools. An averagely done bath bomb may cost about $15 a batch. The number of bars produces in a batch entirely depends on you. In some cases, the cost may increase depending upon the cost of the indirect resource. 
Selling A Bath Bomb Online
Once you've done your calculations and have a batch ready, the next thing to focus on is – the platforms for online selling. 
Digital marketing has gained popularity in recent years. Thus selling online should not be a problem. 
I know I have jumped right on online platforms and online business wagon, but this does not mean you cannot sell offline. In fact, I would say I know many who are currently selling at their local stores or to friends, without having to use an online platform. 
But nowadays, everything is done online, and if you wish to have exposer and gain some traction, online is the place to be. 
You can employ the following online platforms to sell your bath bombs.
Instagram 
The new Facebook is Instagram, a place of influencers and product lovers. Start engaging evangelists by following and increasing followers with regular beautiful visuals to keep them engaged. This is probably the second-best platform to use for your online business. 
Pinterest 
If Instagram is the second-best option out there, it is only because of Pinterest. If it's business, it has to be on Pinterest. Pinterest is the place where organizations plant visual seeds. The platform allows new customers to find retailers, thereby increasing sales and traffic. 
Giveaways and Contests 
You probably have seen this on big train stations where you'd have people queueing for free stuff. Doing giveaways is one of the best ways to let people know about your product. The only downside to this is that it may cost you. If your product is not super expensive, then a giveaway is the way to go. 
Facebook 
These days' business owners and entrepreneurs are increasingly using Facebook live to describe the product, sell and invite customers. This way, you can also interact with your customers online and make as many fans as possible.
How to Lower the Costs?
Like any business, once you have your product price and costs. You need to think about how to lower costs. This is how big companies operate. To make more profits each year, they adjust their productions, materials, etc. 
The first part you should be focusing on should be the cost of your ingredients. For example, if you buy each ingredient individually or per the requirement, your product will be priced higher than those who buy wholesale ingredients.
Buying your components at wholesale prices will lower the costs a lot. However, I would strongly advise being cautious with this approach. If you buy too much and cannot sell them, you'll end up having to throw them away after a few months. This will, in the long run, cost you more. 
If applicable, you can also adjust the way you work or hire someone to do it for you. Or you can buy certain machines that help you increase productivity but decrease the cost in the time you spend per product. 
Like buying in wholesale, this should be only done once you have reached a level where you know you'd have a big order coming to each month.