Many people tend to believe food coloring to be something that can be used in anything. But can we say the same when it comes to bath bombs? In this article, we'll discuss how to choose the best coloring for your bath bomb, and also how to protect your tub from stains, and maybe how to make use of gel food coloring in your bath bombs.  
Discover the 'secrets' Professional Bath Bomb Makers use to create luscious bath bombs with this step-by-step guide. You'll have a priceless reference collection of product recipes with natural ingredients designed to create a relaxing spa atmosphere in your own home.
Gel food coloring is food-grade ingredients that can be used in making bath bombs but only for self-use. Most countries have not approved food coloring for cosmetic use. It's also known to stain tubs when an excessive amount is used in your bath bombs recipe.
Everyone, at some point, experimented with their bath bombs. And some, out of curiosity, have tried out things around gel food coloring, but they often end up frustrated with the results. So after this initial try, they usually stop using experimenting.  But this doesn't have to go that way.
Can you use gel food coloring in bath bombs?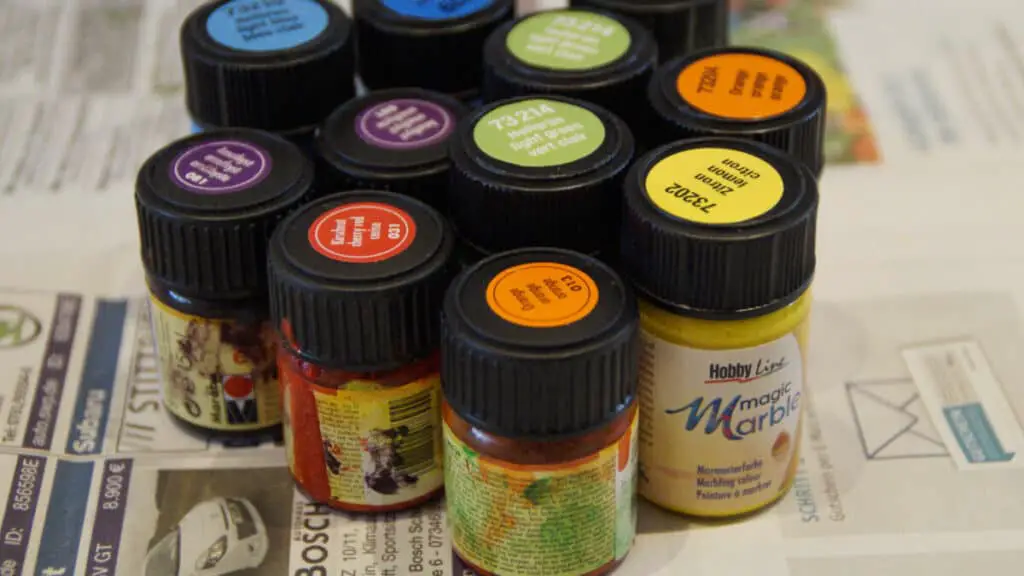 Before we dive in, I think it's crucial to let you know that if you're making bath bombs for self-use, you can play around with your recipe as much as you like, and that's including the amount of gel food coloring you wish to add.
But if you are making your bath bombs for selling purposes, you need to be aware that food coloring is actually not approved for cosmetics use in many, if not most, countries. So be sure to check out whether the FBA approves it in your country.
Gel food coloring comes in a wide variety of exciting colors. It's produced from synthetic colors with water, glycerin, and/or corn syrup base. Because they come in a very concentrated form, they are very effective as a coloring addon. Suppose you wish to use gel food coloring in your bath bombs, a very tiny amount would be enough.
We all agree that making bath bombs is very easy. However, when gel food coloring is used in the process, getting the right amount of the gel can sometimes be a huge challenge.
You can easily add too much of it, and a lot of people who've tried often get a messy result. In fact, because so many people failed with the measurement became the very reason why today, gel food color for bath bombs has been labeled as 'not recommended.'
Also, since gel food coloring is thicker than its powder and liquid types, they don't disperse well and often require an extra effort when mixing them into your bath bomb recipe.
So the measurement is not all that needs your attention. Kneading the mixture well to distribute the color until you get the shade you want is equally important. This will prevent it from staining not only your skin but your tub too!
Talking about staining your tub, be especially careful when adding very dark colors of gel food coloring to your bath bomb mixture if you wish to avoid stains.
Does food coloring in bath bombs stain the tub?
Food coloring can stain your tub because it won't disperse like other colorants that are specifically made for cosmetics. This especially happens when too much coloring is used in your recipe. Food coloring may also cause the same effect on your skin in this process.
It can be very frustrating when you drain your bath water and find rings of colors in your tub, especially where the water level was. If you don't promptly clean these stains, they'll build up and become very difficult to remove later on.
Similar to colorings such as lake, mica, and natural pigments, food coloring stains your tub, this is especially the case if you use too much coloring in your recipe, and since gel food coloring is very hard to get the right measurement, it suddenly becomes a much less popular choice.
Unfortunately, the best way you can completely prevent this is by not using coloring at all.
However, if you can't forgo the excitement of watching color fill the water, you can still make colorful bath bombs without leaving stubborn color stains in your tub. For the best result, try the following tips:
Avoid colors that are very deep or bright: The likelihood of your tub getting stained increases when you use deep (or bright) colors in bath bombs. Use light colors and in minimal amounts.
Use water-soluble coloring: Even if you're not using food coloring, always use water-soluble coloring. Water-soluble coloring is the best if you want to avoid stains in your tub.
Use only a small amount of coloring: An excessive amount of food coloring increases the risk of staining your tub. When the amount you add to your bath bomb gives it a warm color, it is quite all you need.
Add an emulsifier: You can make the food coloring dissolve better in the bath bomb mix by adding an emulsifier to the mixture. This will also prevent the color from staying on the top and reduce the risk of staining.
Clean the bath immediately: Clean your tub promptly, especially if it's made of materials that are susceptible to stains.
What type of coloring is best for bath bombs and why?
If you've wondered which is the best type of coloring to use in bath bomb making, then you're not alone! Especially, people who just got into the making bath bombs business tend to struggle with this.
The possibilities are almost limitless when it comes to adding coloring. But of course, there are many other things to consider when choosing the right coloring: things like whether it will stain your tub, how the color works, the color's tendency to clog your drain, and its dispersing properties in water.
Additionally, you must also consider the form in which the coloring comes in: liquid or powder. Liquid and powder coloring may behave differently and would ruin your bath bombs if you don't use them correctly.
The following are the ten best bath bombs colorings you may want to consider:
Conclusion
Although gel food coloring can be used in making bath bombs, they often cause stains on tubs when used in excess. Furthermore, several tub-friendly, skin-friendly, and better-dispersing alternatives to food coloring have been developed for use in making bath bombs, so the question would be, why would you want to try using gel food coloring?